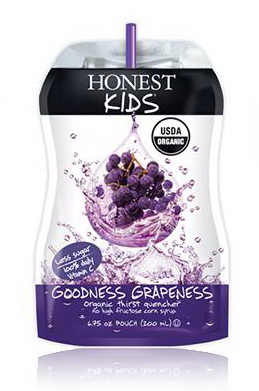 Click
HERE
for coupons on various Honest teas & juice drinks. The Honest Kids drink pouches are a huge improvement over some of the more popular brands. They are organic, contain no high-fructose corn syrup and the sugar is relatively low.
Another reason I like these drink pouches is that you can freeze them to keep the rest of your packed food cold. Then when they thaw, you can drink them!
If you buy a lot of Honest Kids drink pouches, consider clicking
HERE
to sign up for their rewards program. I haven't used it yet, but it looks like there are a lot of practical rewards, such as coupons for free Happy Baby products and gift certificates to Publix and Target.
Thanks to
Thrifty Mama
!